Note: The Branch County Literacy Council is not part of the Branch District Library. They are a separate entity which maintains an office in the Coldwater Branch library building.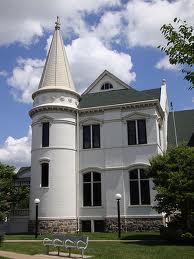 About us
Our purpose is straight forward:
WE HELP ADULTS CHANGE THEIR LIVES THROUGH LITERACY.
The Branch County Literacy Council has 25 years of experience helping men and women improve their reading, writing, math and English as a second language skills.
Our program works on a one-to-one basis. This is the original approach and our students and tutors find that it works! Over 90% of the students in our one-on-one program reach their goals. Part of this success is that we train each of our volunteer tutors to plan lessons based on the student's strengths, goals and needs. The adult learners in our program are motivated because they are setting and working toward their own goals.
This focus on the goals of the individual makes our program unique in our county. Literacy is a critical part of our life long learning continuum. We sincerely hope that one day there will be no need for our services. Until that day comes, we'll support our volunteer tutors and encourage our low-literate men and women improve their skills and their lives.
For information:
CALL 517- 279- 9833
BRANCH COUNTY LITERACY
10 EAST CHICAGO ST
(3rd floor)
COLDWATER , MICHIGAN 49036
EMAIL: brcolitco@gmail.com