Text Message and Email Hold Notifications
Submitted by
BDL
on Tue, 2014-09-09 15:03 | Last Edited on Sat, 2016-04-23 09:29
Did you know that you can enable automatic email or text message notifications when you have a hold ready for pickup? Read on to learn how to set it up.
First, search the catalog and find a book that you'd like to have delivered from another library branch. Then click on the "Place Hold" link: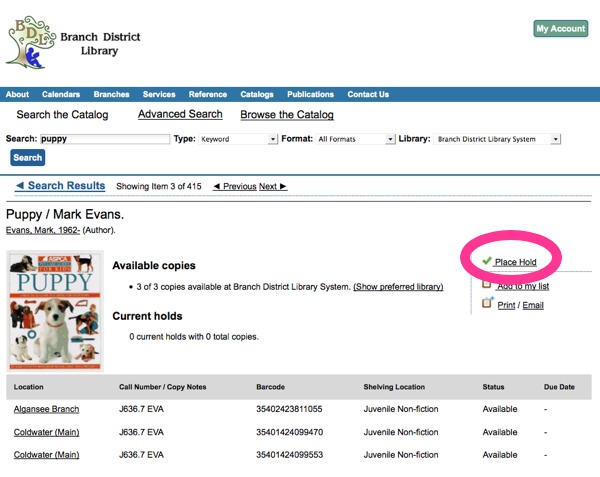 Next, enter your library card number, or username if you created one, and your password to log in. If you've never logged in before to change it, your default password is the last 4 digits of your library card number.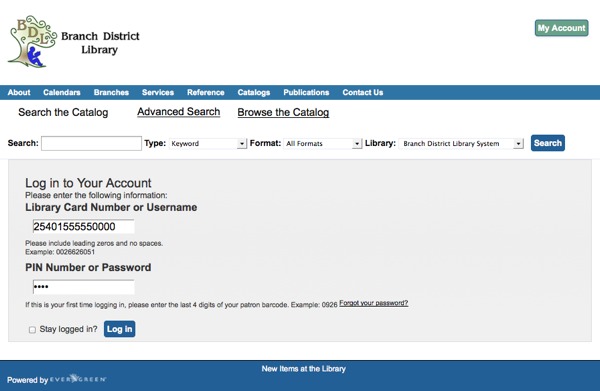 Choose your desired pickup location, then choose which of the three available ways you'd like to be contacted. To set up text (SMS) notification, you'll need to choose your mobile carrier from the drop-down list and enter your mobile number without any spaces or dashes. If the box is checked for both email and text messaging, you WILL get an automated message to BOTH your email and your mobile phone.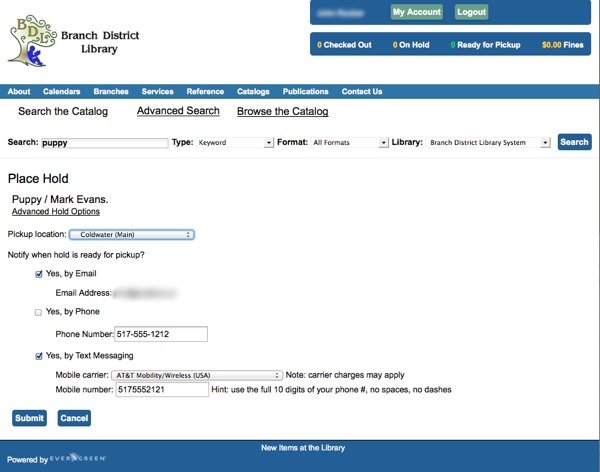 Press submit to place your hold, and that's it.
You can set your email and mobile phone number in your library account so you don't have to enter it every time you place a hold on an item. Click on the "My Account" link in the catalog, or go to testing.branchdistrictlibrary.org/my_account. Click on the "Account Preferences" tab to change your email address: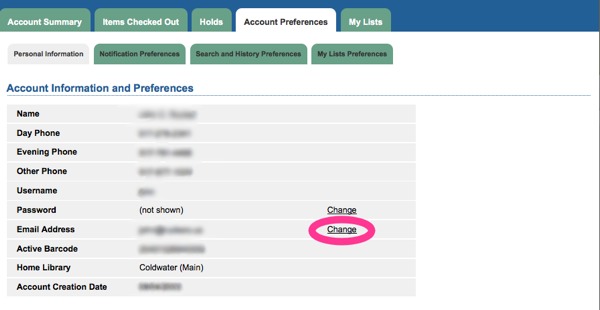 Click on the "Notification Preferences" tab to set your defaults and enter your mobile carrier and number. Click save, and you're done.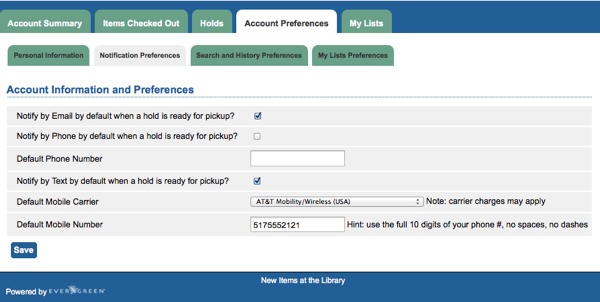 Here's what an example of a text message would look like: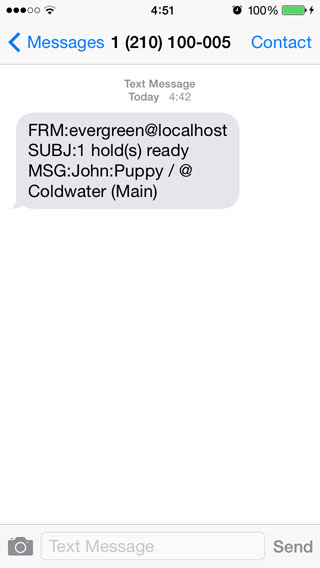 And here's an example of an email notice: