Welcome to the Branch County History Digital Archive of the Branch District Library. This is a collection of information from the library's archives and the community that we have digitzed for public display. Our collection is small at the moment, but we will be adding items as we are able. We hope you find it useful and interesting.
Featured Collection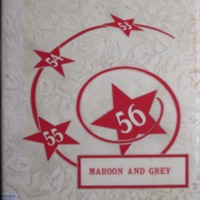 Yearbooks from all across Branch County, from the earliest available to 1988. Yearbooks from 1989 to the present are still protected by copyright…
Recently Added Items 1978 yearbook of Coldwater High School in Coldwater, Michigan. Portrait and Biographical Album of Branch County, Michigan, 1888: containing full page portraits and biographical sketches of prominent and… Combined 1829-1929 land ownership atlas of Branch County, Michigan : showing original purchasers starting in 1829, & land ownership in the years of…